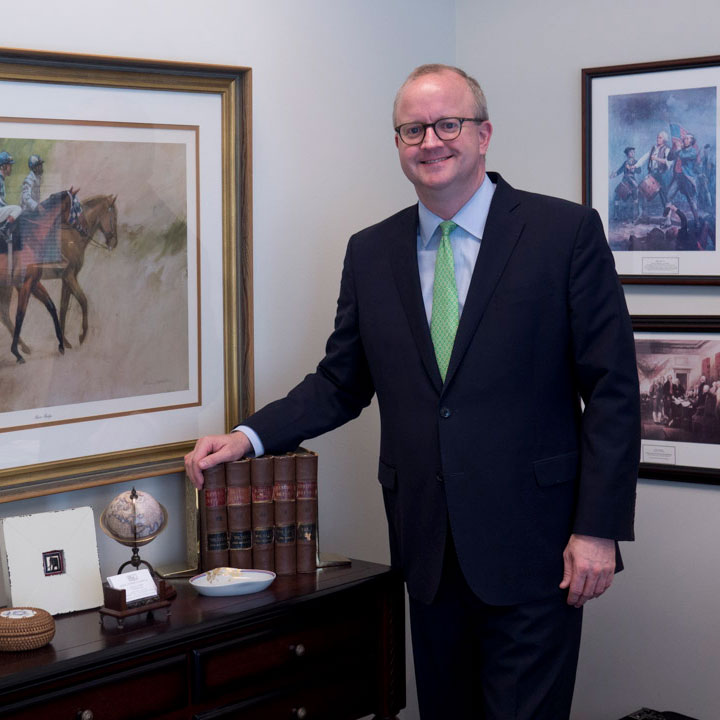 Tel: 502.589.5980
Fax: 502.561.9400
Areas of Practice
Toxic torts, Product liability, Pharmaceutical litigation, Federal employer's liability act claims, Personal injury insurance defense
Education
B.A., 1998, The Catholic University of America, Washington, DC
J.D., 2001, Indiana University School of Law, Indianapolis, IN
Experience
Darryl joined the Louisville Office of Boehl Stopher & Graves, LLP as an associate in 2001 and became a partner in 2008. While at BS&G, Darryl has represented several businesses and major corporations in various types of personal injury defense litigation, including the following:
Representation of a major pharmaceutical company in litigation arising out of their manufacture and sale of decongestants and statins.
Assisted in the defense of a religious group in clergy sexual abuse claims.
Representation of an entertainment company in a chemical exposure case involving pyrotechnics.
Representation of a class I railroad in a putative class action and several individuals lawsuits arising out a 2007 train derailment of chemical cars which prompted a one-mile evacuation/shelter in place order.
Representation of a chemical company in a 2006 hydrochloric acid leak which prompted a half-mile evacuation order.
Representation of a variety of product manufacturers in personal injury litigation involving industrial machinery, manufactured homes, heating pads, spinal cord stimulators, latex gloves and gas valves and a variety of clients in toxic tort cases involving lead paint, hydrochloric acid, benzene, and chlorinated hydrocarbons.
Representation of a major corporation in premises liability asbestos exposure claims.
Representation of a variety of premises owners including hotels and retail stores.
Representation of casualty and property insurers in coverage disputes.
Professional Recognition and Memberships
Commonwealth of Kentucky and United States District Court for the Eastern and Western Districts of Kentucky, 2001
Member, American Kentucky and Louisville Bar Association
Defense Research Institute
National Association of Railroad Trial Counsel
Young Professionals Association of Louisville
Leadership Louisville Center