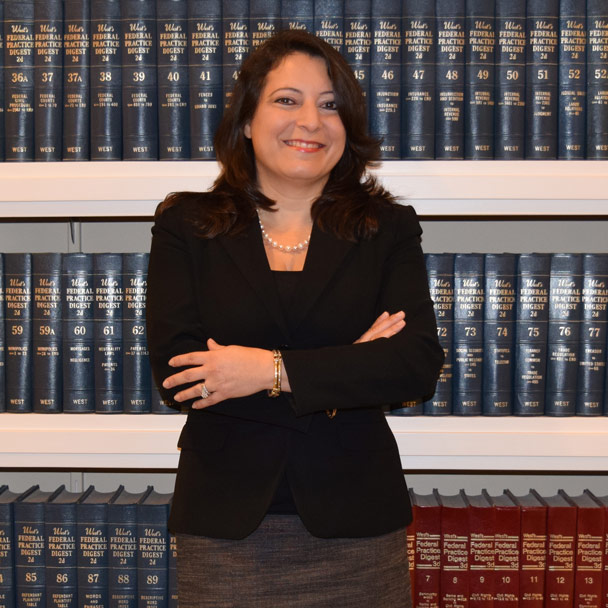 Tel: 502.589.5980
Fax: 502.561.9400
Areas of Practice
Civil litigation defense, with emphasis on wrongful death nursing home and healthcare provider medical malpractice/negligence, professional licensure and liability defense, sexual torts, and employment law.
Education
Barnard College of Columbia University, B.A., 1993
Brooklyn Law School, J.D., 1996
Licensed in KY, FL, NY and NJ; Previously admitted pro hac vice in IN
Experience
Tiara B. Shoter is a Partner in the Louisville office and serves on the firm's Executive Committee. Experienced in broad-based general civil litigation, she has tried numerous cases. She practices in federal, state and appellate courts and before administrative law bodies. She also provides liability/risk management guidance and in-service training to healthcare providers and their employees.
Prior to joining Boehl Stopher & Graves in 2001, Tiara handled business contract and employment matters as General Counsel for a technology company focusing on the legal market. Other experience includes litigating insurance defense and plaintiff medical malpractice claims at two prominent New York law firms, and defending municipal agencies in multi-million dollar civil lawsuits on behalf of the New York City Law Department, Office of Corporation Counsel, Tort Division.
Tiara is married and maintains residences in Palm Beach County, Florida and Louisville, Kentucky.
Professional Recognition and Memberships
Selected to Best Lawyers in America for medical malpractice defense, 2021, 2020, 2019, 2018, 2017, 2016, 2015, 2014, 2013, 2012
Selected as Fellow, American Bar Foundation
Selected for Kentucky Super Lawyers, 2014, 2013, 2011
"Hardest Working Lawyer Award" -Boehl Stopher & Graves
"Boss of the Year Award, 2013" -Legal Secretaries of Louisville
"Continuing Legal Education Award, 2016, 2014, 2013" -Kentucky Bar Association
Vice Chair, Post-Acute Care Continuum (formerly Long Term Care) Task Force, Health Law Section, ABA (Sept. 2015–2019)
Chair, Nursing and Allied Healthcare Professionals Task Force, Health Law Section, ABA (Sept. 2014–Aug. 2016)
Vice Chair, Nursing and Allied Healthcare Professionals Task Force, Health Law Section, ABA (Sept. 2012–-Aug. 2014)
Member, Tort Trial & Insurance Practice Section, ABA
Steering Committee, Nursing Home/ALF Litigation Seminar, DRI
Steering Committee, Sexual Torts Seminar, DRI
Member, Medical Liability & Health Care Law Committee, DRI
Member, Professional Liability Committee, DRI
Member, Employment Law Committee, DRI
Member, Kentucky Bar Association Civil Litigation Section, KBA
Member, Kentucky Bar Association
Member, Louisville Bar Association
Member, Florida Bar Association
A frequent lecturer on healthcare litigation and risk management, including to national ABA, DRI, NBI, attorney, and LTC/medical industry audiences, Tiara has addressed topics including:
Arbitration Agreements in the Nursing Home (2020)- LTC client, live training session
Risk Management and Effective Documentation Strategies for the LTC Director of Nursing (2019) – LTC client, live training session.
Principles of Risk Management: Tips for LTC Administrators for Minimizing Risk (2019) – LTC client, live training session.
Abuse & Neglect: What You Need to Know (2018) – medical practice client, live annual training.
Policy, Privacy & Legal Concerns With Use of Cameras in the Health Care Setting (2018) – ABA, Emerging Issues in Healthcare Law Conference, live presentation
Navigating the Challenges of Palliative/Hospice Care in Home & Other Settings (2017) – ABA, live webinar
HIPAA Privacy Rules: What You Need to Know (2017) – Medical practice client, live annual training
Navigating the Pitfalls of Nursing Home Litigation (2017) – Insurance client, live annual training
Documenting the Dental Medical Record (2017) – Medical practice client, live webinar
Documenting the Nursing Medical Record (2017) – LTC client, live annual training
Post Acute Care Fundamentals (2016) – ABA live CLE webinar
Documenting the Medical Record (2016) – Medical practice client, live annual training
Tips for Senior Living Businesses to Limit Legal Risk (2016) – Senior Living Forum, live presentation
The Physician Shortage Crisis & The Use of Allied Healthcare Providers (with White Paper, 2015) – ABA/Chicago Medical Society/American Association for Physician Leadership, Physicians Legal Issues Conference, live CLE plenary session
Top 5 Risk Management Tips for Nurses and Health Care Providers (2015) – ABA, live presentation
Best Practice Tips (2015) – Law firm, live annual training
Top 10 Risk Management Tips for Healthcare Providers and the Attorneys Who Represent Them (2014) – ABA, Emerging Issues in Healthcare Law conference, live presentation
Using Expert Testimony to Evaluate and Rebut Emotional Damages in Sexual Tort Claims (2013) – DRI, Sexual Torts Seminar, live CLE plenary session
Mediations, Negotiations and Settlements (2012) – Law firm, live annual training
Assessing and Evaluating Medical Malpractice Cases – NBI, live CLE session
Identifying Hospital Corporate Liability and Institutional Negligence – NBI, live CLE session
Trial Tips and Techniques for Trying the Medical Malpractice Case from the Prosecution and Defense Perspective – NBI, live CLE session
Analysis and Summary of Medical Records – NBI, live CLE session
Preparing Medical Information for Use at Trial – NBI, live CLE session
Professional Civility: Establishing a Breed Standard for Trial Lawyers – Law firm, live annual training